Every Week-
Saturday: 5:00 PM
Sunday: 10:30 AM
​
Weekly Masses:
Wednesday: 9:00 AM
Thursday: 9:00 AM
Friday: 9:00 AM
​
Leading all hearts to love, serve, and know God in our community
I'm a paragraph. Click here to add your own text and edit me. It's easy. Just click "Edit Text" or double click me to add your own content and make changes to the font. I'm a great place for you to tell a story and let your users know a little more about you.
The following are the three largest events coming up for our parishes. For all upcoming events, please visit our events page.
Listen to Father Chris' Homilies Online
Every Sunday homily is recorded and posted online for all who wishes to listen. Clicking "Listen Now" will take you to the collection of Father's homilies.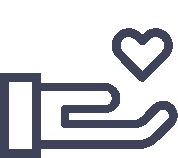 May God bless you for your generous planning! Make donations online through Connect Now Electronic Giving. You may also download the "ConnectNow Giving" app. Go to the app store from your device and search for "ConnectNow Giving". When you launch the app, search for Most Pure Heart of Mary, then create a donor profile. If you need assistance please call Barb Kilgore, Parish Bookkeeper at 419-347-2381. You may also email Barb at bkilgore@stmaryshelby.org.