Leading all hearts to love, serve, and know God in our community.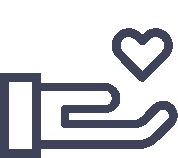 May God bless you for your generous planning! Make donations online through Connect Now Electronic Giving. You may also download the "ConnectNow Giving" app. Go to the app store from your device and search for "ConnectNow Giving". When you launch the app, search for Most Pure Heart of Mary, then create a donor profile. If you need assistance please call Barb Kilgore, Parish Bookkeeper at 419-347-2381. You may also email Barb at bkilgore@stmaryshelby.org.
"Whenever a county/city within the Diocese of Toledo is placed under a Level 3 Snow Emergency, during which all roadways are closed to non-emergency personnel, the Catholic Churches within that geographic region will cancel the scheduled Saturday Vigil, Sunday, or Holy Day Masses. Roman Catholics in that region, therefore, are dispensed from the obligation to attend Mass. If Masses are cancelled, Catholics are encouraged to participate in Holy Mass via television, radio, or internet, making a spiritual Communion. When Mass is cancelled, all other diocesan, parish, or school events in that geographic region are also cancelled."